Everything is possible, even the impossible
(Mary Poppins returns, 2018)
Movie plot
In 1830 in London, in the Cherry Quarter, at number 17, lives the Banks family, Michael Banks with his 3 children, John, Georgie and Annabelle. Michael has lost his wife since 2 years, but by his side stands his sister Jane, always fighting on the side of the weak, and the lady who helps them at home. While Michael is a painter artist, he has taken a job at the bank to make ends meet for his family. But without his wife he feels like he's doing it all wrong. Especially now, that he is in danger of losing his house as well. Fortunately, the nanny who raised him, the most famous nanny in the world, Mary Poppins, with her magical umbrella, returns to him!
Everything is possible, even the impossible
The kids understand that their dad is in danger of losing their house. John has an idea to save their house that is to sell the bowl on the fireplace in their room. Their mother always told them that it is a priceless bowl. He waits for Mary Poppins to come out on the balcony, where he chats with her friend, Jack the Lantern, and tells his siblings about his idea. But the little children argue with each other while holding the bowl in their hands and the bowl falls down. A piece breaks.
Mary Poppins finds this piece. She looks at the faces of the children who are full of disappointment. The children express their strong belief that the bowl cannot be fixed. Mary Poppins then confidently tells them that "Everything is possible, even the impossible". Their adventure in the sequel of the film which, fortunately, has a positive outcome for the Banks family expresses exactly this point of view that everything is possible to happen, even what we consider impossible to happen.
The hero behind the phrase
Mary Poppins is the nanny who brings fantasy into children's lives, as children still believe in fantasy. As Mary Poppins says, unfortunately, grown-ups have forgotten all about magic.
In her eyes, nothing is impossible because nothing is ordinary.
Not even her magical talking umbrella that accompanies her everywhere.
In her own world, people, animals and objects participate in the greatest adventure of life to make it all together.
With the power of imagination, ingenuity, solidarity and a strong sense of justice, anything is possible. Because as Mary Poppins tells us "it's all about the way we comprehend things".
Perhaps for us adults, it is enough to simply remember how we comprehended the world when we were children, when we still believed that umbrellas talk and things that break can be made one again.
Seize the day. Make your life extraordinary.
(Dead Poet Society, 1989)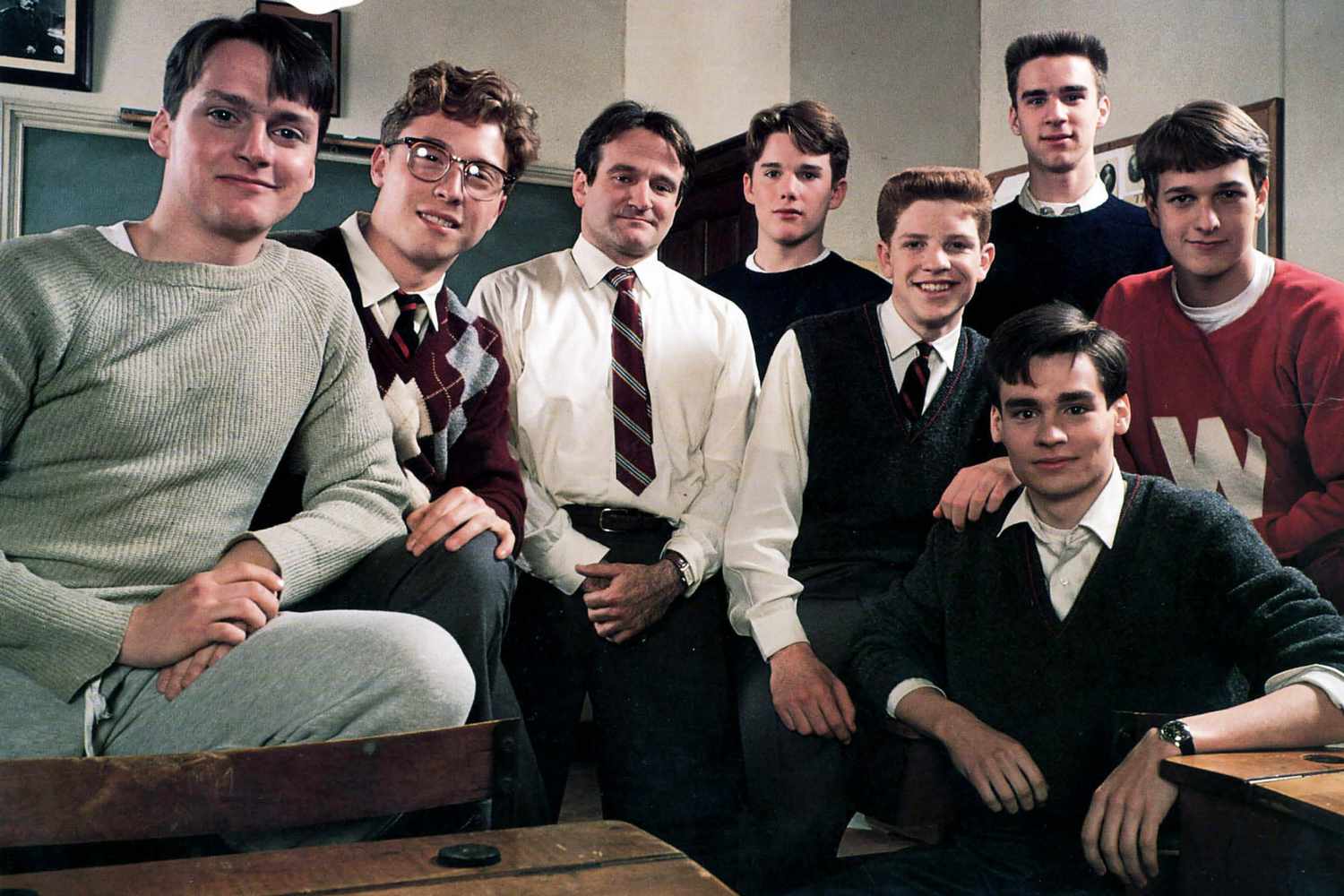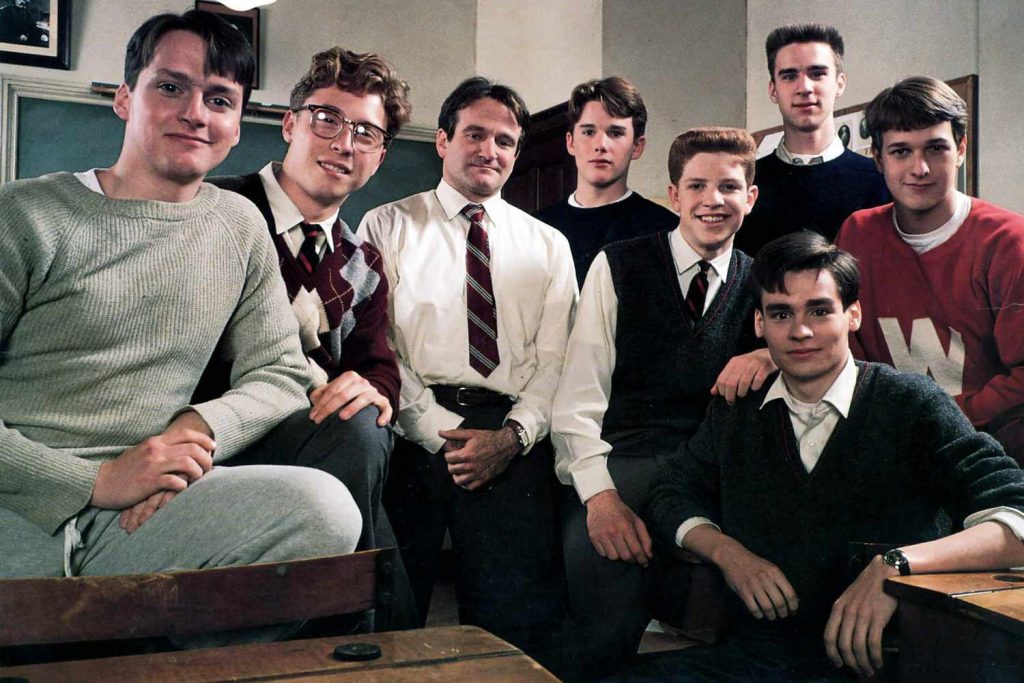 Movie plot
At the rigorous American Welton Academy generations and generations have been trained with the following 4 classic values: Tradition, Honor, Discipline & Excellence. New English teacher, John Keating, brings fresh, new values ​​to his classroom, which inspires his students, but unfortunately, not their parents. At an age when children must decide about their future, John Keating asks them to discover their own pace in life.
Seize the day. Make your life extraordinary.
In the first lesson John Keating has with his students, he asks them to follow him down the hall, where there are pictures of past graduates, many of whom have passed away.
He points out to them that they too were once ambitious children, full of life, before they became food for worms.
He asks them to look more closely at these photos that they may have never noticed before, to get closer to the faces of the graduates so that they can hear their voices. At the same time, John Keating whispers in the ears of his students the phrase "Seize the day. Make your life extraordinary", which sounds like it is coming from the mouths of the old graduates as a message for the new graduates.
The hero behind the phrase
John Keating is the English teacher who loves his job very much as he really believes that poetry is simple, everyday things that can make us see life differently.
This is what he demands from his students, to not stop seeing things constantly, differently, even if they have to climb up on the stand as he did.
He asks them to create their own words, to think outside the box, to find their own pace in the world.
For John Keating, poetry is not weakness but sensitivity that becomes strength. After all, as he tells us, "we don't read poetry because it's cute, but because we belong to the human race."
John Keating is the teacher we all want, to inspire us, to get us out of our comfort zone. With him we never forget the basic lesson of life: that all power lies in the present. With this knowledge deep within us, we seize the day, every day, and thus create a life that is amazing, unique to us, a life that is always fresh, revolutionary, both sensitive and strong.
Life is like a box of chocolates. You never know what you're going to get.
(Forrest Gump, 1994)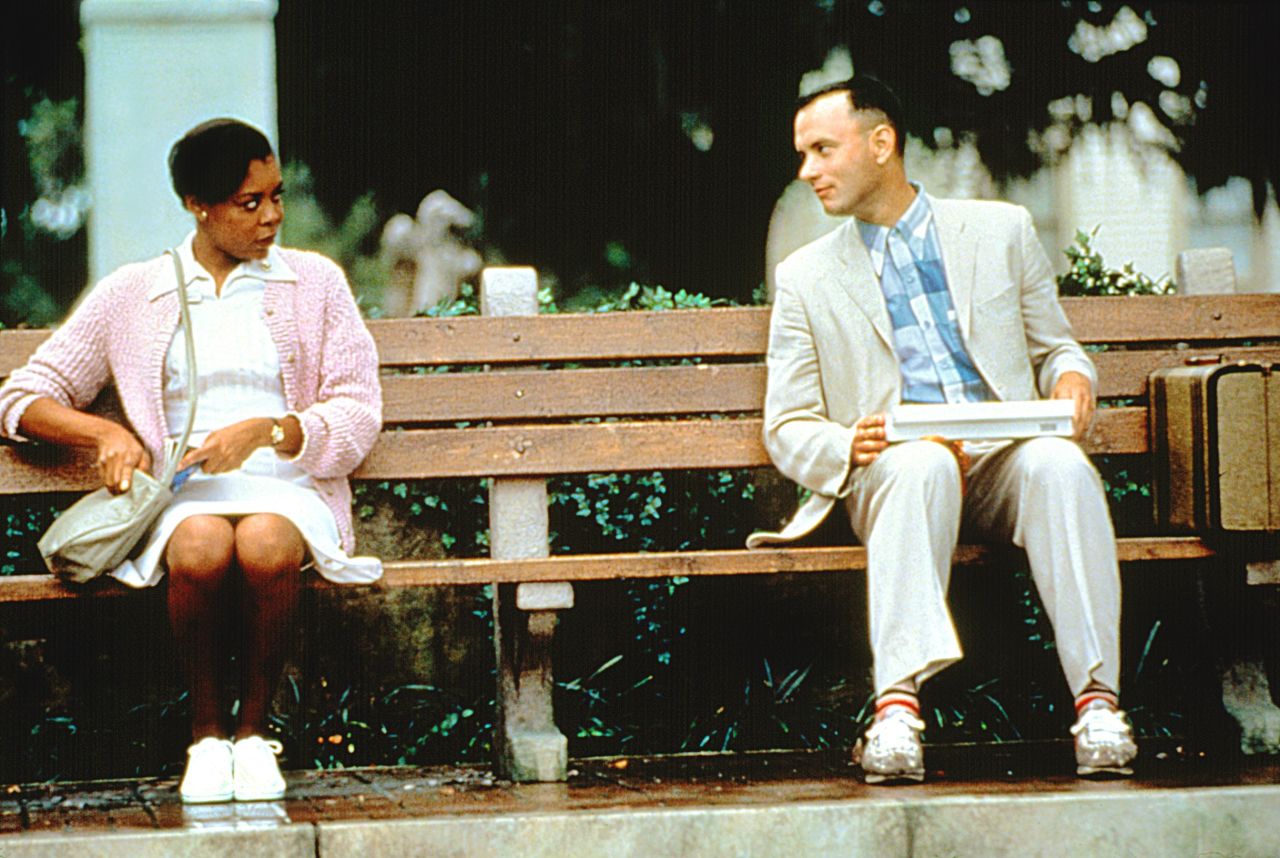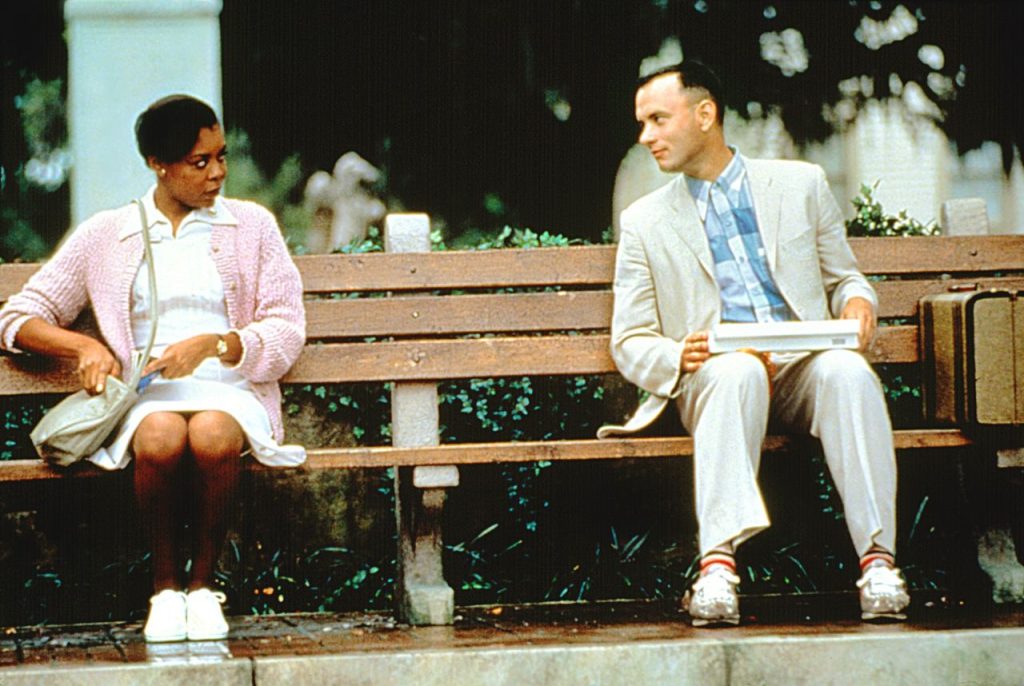 Movie plot
Forrest Gump is a person with a low IQ. His mom raised him with the philosophy that everyone is different, but equal, so they deserve the same opportunities. Despite all the prejudices of others, Forrest managed during his life to play in the National Rugby, to finish college, to fight in Vietnam, to receive medals for his military action, to meet three American presidents, to play in the National Ping-Pong, to become a captain shrimp fisherman, to get rich, but above all to love and have his own family.
Life is like a box of chocolates. You never know what you're going to get.
The movie starts with Forrest Gump sitting on a bus stop bench. Next to him sits a black young woman, wearing her work uniform and reading her book, while she is waiting for the bus. Forrest takes out a box of chocolates from his small suitcase and offers it to the woman while telling her what his mom used to tell him, that is the phrase "Life is like a box of chocolates. You never know what you're going to get". The woman does not take chocolate bar, she is concentrated on reading her book, but Forest undaunted continues to tell her his story, which proves that it is not important what happens to us, but how we deal with it.
The hero behind the phrase
Forrest Gump has a low I.Q. and so for many he is the fool guy. However, as Forrest Gump says, or rather his mom, "a fool is one who does foolish things". As his actions show us, Forrest Gump is not a fool.
He approaches life with common sense that shows brightness. He is totally open, we could say he has zero resistance to any change. Change does not stop moving forward or rather running like the wind towards life.
The way he deals with everything is distinguished by simplicity and a deep goodness, which makes us love him.
At the end of the film we feel proud of Forrest, just like his mom would, because he never felt afraid to be different, because he dared to be himself. And there is nothing smarter than that.
Everything gonna be ok in the end. If it's not ok, it's not the end.
(The Best Exotic Marigold Hotel, 2011)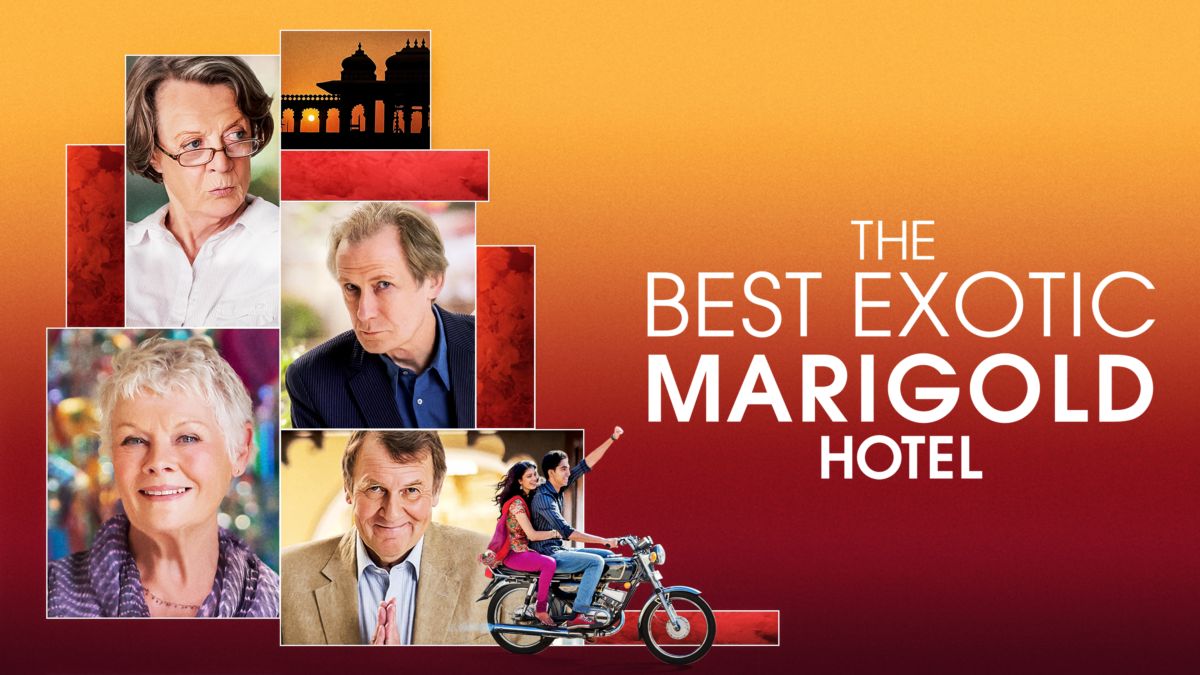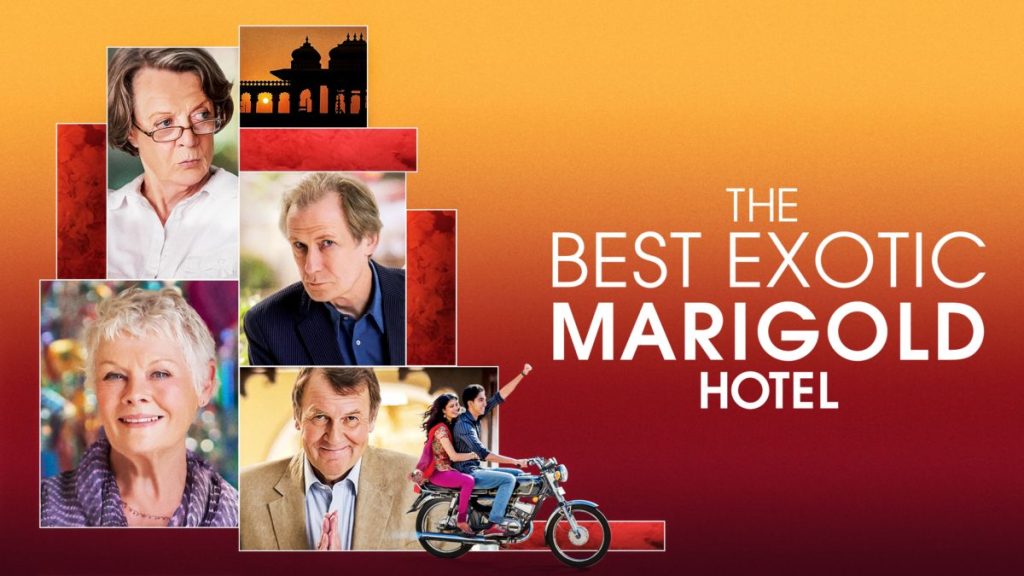 Movie plot
Sonny inherits a nearly dilapidated hotel on the outskirts of Jaipur in India from his father. Sonny turns it into a pension for retirees. He has big dreams for this hotel while struggling to convince his mother to accept his beloved Sunaina as her bride.
In this pension, English pensioners will come, people with different backgrounds and with different wishes for this trip. Their meeting will change the life course of them, but also of Sonny.
Everything gonna be ok in the end. If it's not ok, it's not the end.
One of the English pensioners, Jane, is disappointed when she arrives with her husband to Sonny's hotel. She calls Sonny to the front desk and asks him to take her to the hotel the brochure shows while accusing him of photoshopping. To calm her down, Sonny tells her a traditional Indian proverb that says "Everything gonna be ok in the end. If it's not ok, it's not the end". This philosophy will be the main hope of the hero in all his misfortunes, which are not few, during the film.
The hero behind the phrase
Sonny sees things not as they are, but as he wishes them to be. However, he never stops fighting to make them come true. Nervous, awkward and unlucky, he is especially likable because he never loses his enthusiasm.
His dreamy way draws in the people around him who eventually invest in him.
Although Sonny seems at times to be struggling, he never forgets neither the goal of renovating the hotel nor the claim of his beloved Sunaina.
His stubbornness makes things eventually happen as he wishes.
The seemingly hapless and clumsy Sonny leaves nothing to chance, which is why everything works out well in the end, because he takes care of it himself.
Don't ever let somebody tell you, you can't do something, not even me. You got a dream, you gotta to protect it.
(The pursuit of happiness, 2006)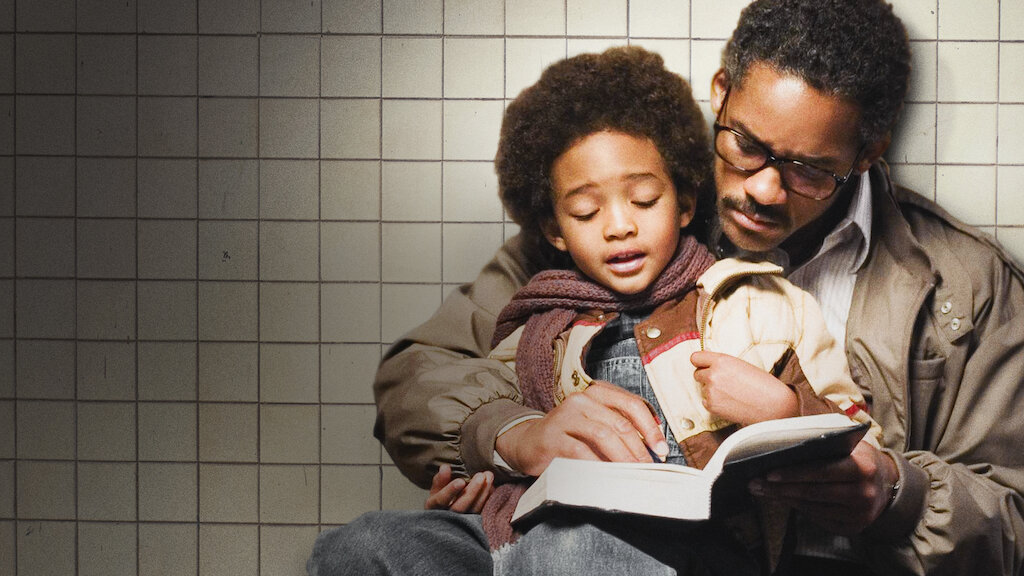 Movie plot
Chris Gardner begins his marriage to his wife with a dream. They buy devices that measures bone mass, and fill their house with them. Chris's dream is to sell them all and thus create a good lifestyle for his family. But the meters aren't sold, financial problems are piling up, and when Chris Gardner tells his wife about his dream of running for a stockbroker's position, his wife doesn't believe him, instead she taunts him that maybe he wants to be an astronaut too.
Chris Gardner does not stop believing and fighting for his new dream, even when his wife leaves him, even when he is evicted and lives with his young son on the street, even when he loses his one shoe and he has to attend his first day of training without it. The film is inspired by a true story. The word happyness in the title is deliberately misspelled, with a y instead of an i, as if someone wrote it on a wall, someone who didn't know how to spell happiness right.
Don't ever let somebody tell you, you can't do something, not even me. You got a dream, you gotta to protect it.
Chris has given his son a basketball as a birthday present. So they are on a basketball court and the two of them are playing. When the kid excitedly states that he's going to be a pro when he grows up Chris tells him that he'll probably be a below-average player like he was, and because of that, he doesn't want the kid playing ball all day.
When the little disappointed boy stops playing, puts the ball in the plastic bag, his father tells him that "Don't ever let somebody tell you, you can't do something, not even me. You got a dream, you gotta protect it".
The hero behind the phrase
Chris Garner throughout the film carries a heavy bone mass measuring device, as the visible burden of his poverty.
His wife does not believe in his dream of claiming a position as a stockbroker at the Dean Witter firm, everything goes wrong for him and he often gets into trouble due to lack of money.
But Chis Gardner really believes in his dream and he has the trust of his son. Nothing else seems to be needed.
He only loses his smile when others can't see him. Communicative, kind, determined, fighter, he gives a determined, dignified life fight to win his dream and live a better life for himself and his son. He never stops this whole battle from presenting it as an adventure to his son, like when he convinced him that the subway station was full of dinosaurs and they should take shelter in the toilet, where they were going to spend the night, in lack of any other shelter.
Once he's announced his hiring, the company president asks him if it was as easy as it looked, and he honestly replies, no sir.
When Chris Gardner walks down the steps of the company happy, he claps and cries full of happiness. We share the same feelings with him, as watching his struggle we knew that the road was not easy, but it was a one-way road to success.
Everyday heroes are our favourite heroes
There are many superheroes in movies, but the ones that really inspire us are the everyday heroes that we can identify with.
We live with them in their difficult moments, but at the same time we feel their courage, their kindness, their stubbornness, their unique way of facing life, and we especially rejoice every time they win.
These heroes, through their phrases, values ​​and actions, inspire us viewers to become protagonists in our lives, with a happy ending. Because, as Sonny would say, roughly, if it's not happy, then it's not the end.